JAY TSUJIMURA Premium COLLECTION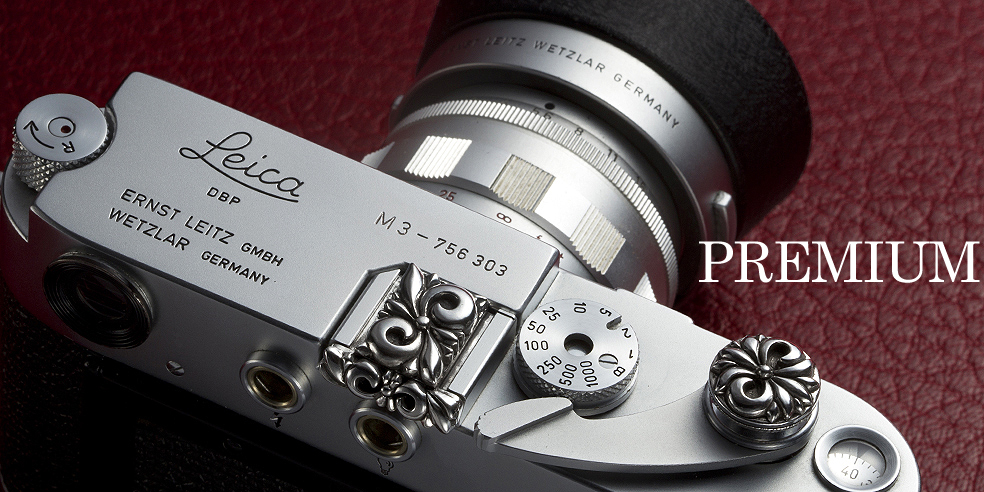 Why Don't You Dress Up?

Premium Collection
Hot Shoe Cover & Soft Release

Premium Collection
Hot Shoe Cover & Soft Release

完成されたカメラは美しい...
いったい世の中にどのくらいのカメラが存在しているのだろう。 そろそろ機能性を競う時代は終盤のようだ...
カメラもドレスアップの時代になった。
カスタム... 男はこの言葉に惹かれる。
勿論、誰もこんなカスタムは見た事がないだろう

JAY TSUJIMURA のプレミアム・コレクションは世界でも類を見ない
ハンドメイドで創られたシルバー925のホットシューカバーとソフトレリーズなのです。
ライカなどのレンジファインダーをカスタムする究極のドレスアップ・アクセサリー。

The beauty of the finest camera—but how many cameras exist in this world?
The era of functionality is over, the era of adornment is in.
Witness bespoke adornment for the finest camera like you've never seen before.
Jay Tsujimura's premium collection is the exquisite one-of-a-kind and meticulously hand-crafted silver hot shoe cover and soft release for Leica and other rangefinder cameras.


Premium Floral プレミアム・フローラル
ワイルドで力強い植物の生命力と、しなやかに流れるエレガントなフォルムは「美しさの中に秘められた強さ」を表現しています。
フローラルを立体的に細工する事によってシルバーから放たれる光と陰はまさに Wild but Elegant です。

The vitality and wildness of natural flora, its elegant flowing form has beauty but expresses inner strength.
The way the silver shimmers in light and creates shadows from the relief of the floral motif makes it "Wild but Elegant."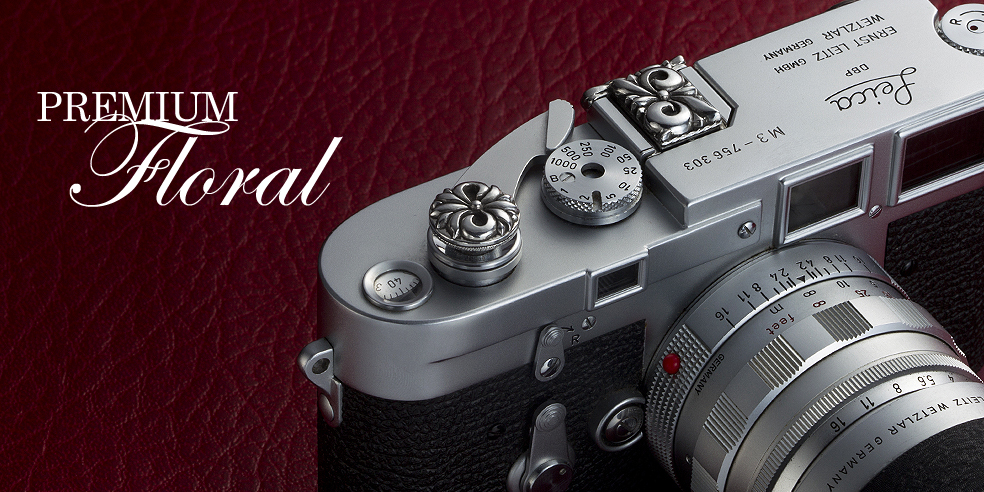 Premium Lizard プレミアム・リザード
ワイルドライフに生息する獰猛さに相反する美しい肌を持つリザード。
流れるようなエレガントなフォルムを鏡面シルバーで創ってみた。
リザードの鱗を一枚一枚丁寧に彫り細工する事によって、シルバーで創られていながら革のような表情をも持つ。
セクシーとしか言いようがない。

Lizards have the most beautifully resilient skin despite living in the brutal force of nature.
The silver has been meticulously carved to replicate the scale of the lizard in a mirror-finish, creating an almost leathery touch. It exudes pure sexiness.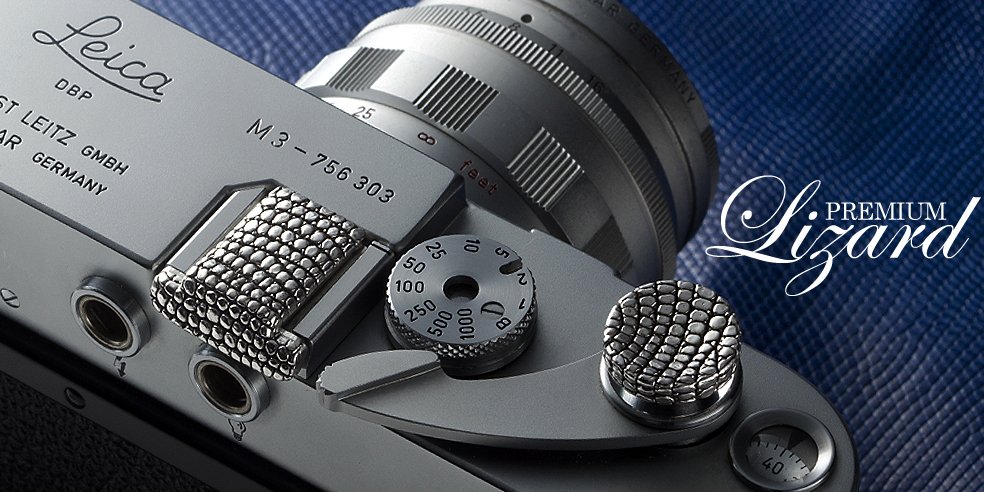 このようにハンドメイドで創られたフローラルとリザードは
高級感溢れる輝きと燻しがあなたのカメラを更に魅了的にする事でしょう。

プレミアム・コレクションの裏側にはシャッターチャンスを逃さないように、と言う意味を込めて「 NICE SHOT 」っとメッセージを刻んでいます。
今日も楽しく素敵な写真を撮って下さいね!!

ホットシューカバーはライカ専用とその他の2種類です。
その他は Nikon, Fuji X-Pro1, X-100, X-10, RICOH-GR. etc となります。
ソフトレリーズはレンジファインダー共通の仕様となります。

時代はマスから個へ。僕は「創り手」で「作り手」です。
シルバーだけでなく、ゴールド、プラチナ、更にダイヤモンドを埋め込む等のカスタムも承っております。
あなたのレンジファインダーをワイルドにエレガントにカスタムしてみて下さい。

These exquisitely hand-crafted floral and lizard adornments will redefine the way you've looked at your camera.
In the back of each piece from the premium collection, the words "Nice Shot" are inscribed so that you may have the best camera shot and that you will enjoy taking them.
The hot shoe cover is specifically for Leica M cameras and two other types are for the Nikon, Fuji X-Pro 1, X-100, X-10, Ricoh-GR, Leica X2, and etc.
The soft release is for all rangefinder cameras.

Finish is not limited to silver but can be custom ordered in gold and platinum. Addition of diamonds on request.
Customize your rangefinder camera and turn it "Wild but Elegant."


愛機のカメラとカフスをお洒落に揃える。
Floral emblems of Japan はこちらから↓↓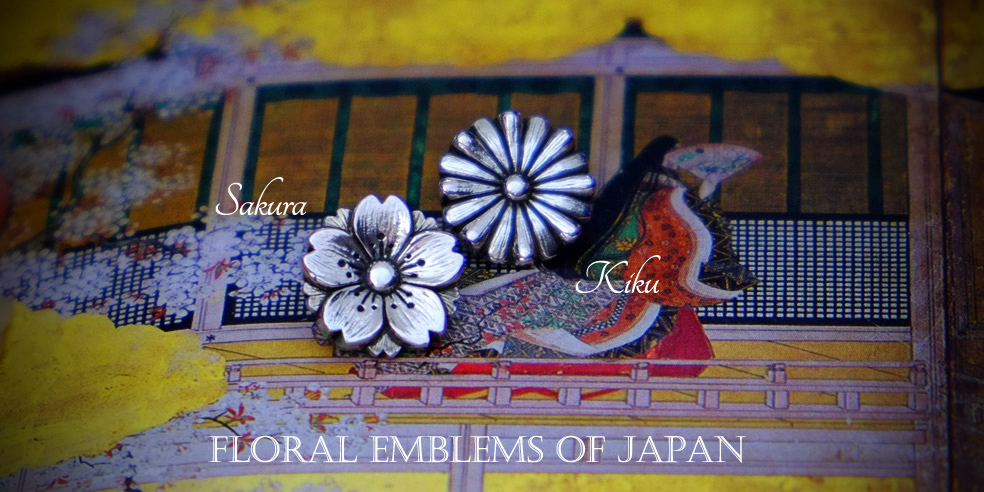 Mr. M for Leica M240 はこちらから↓↓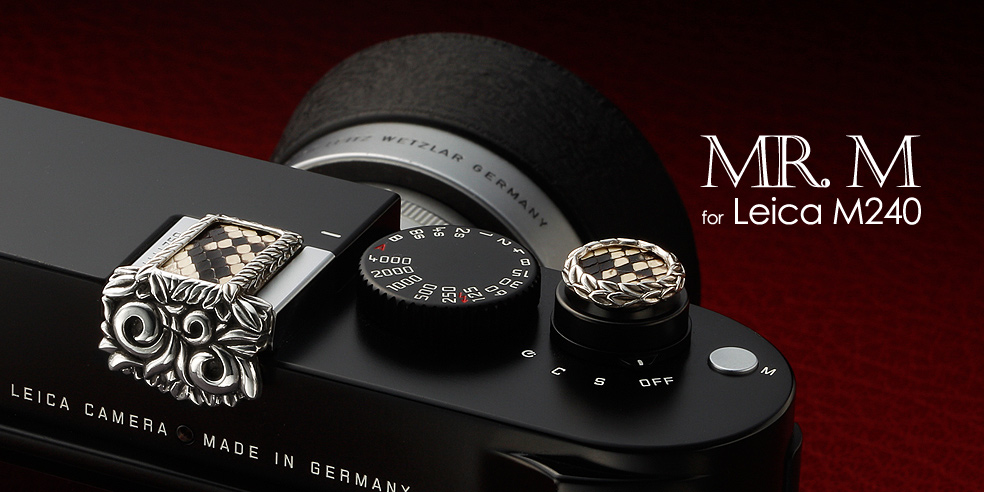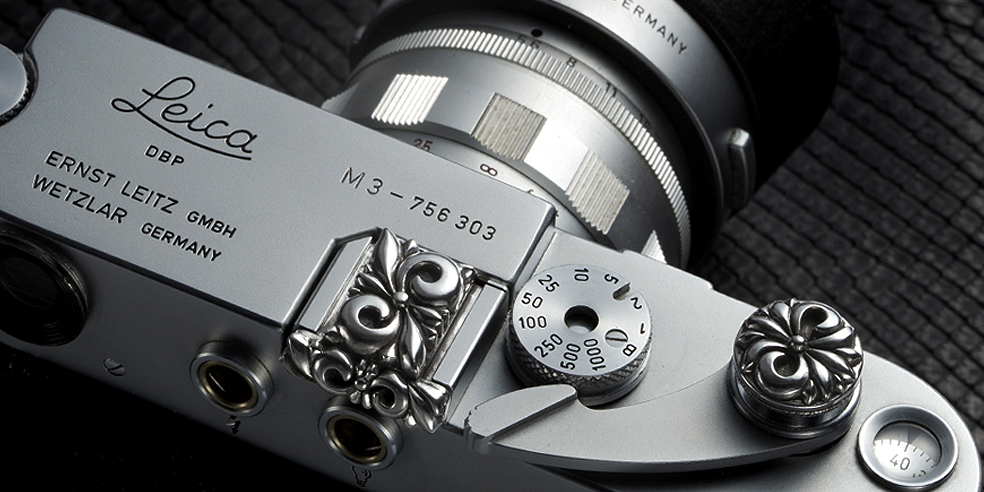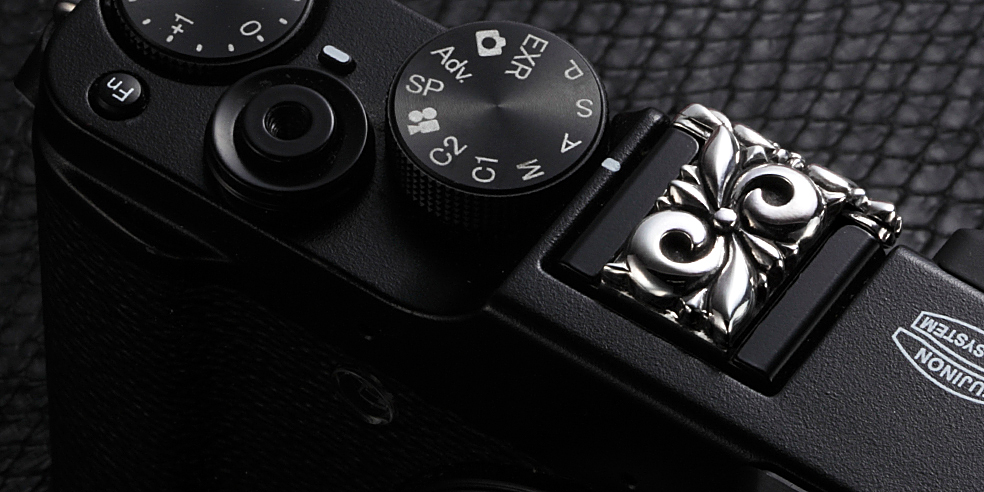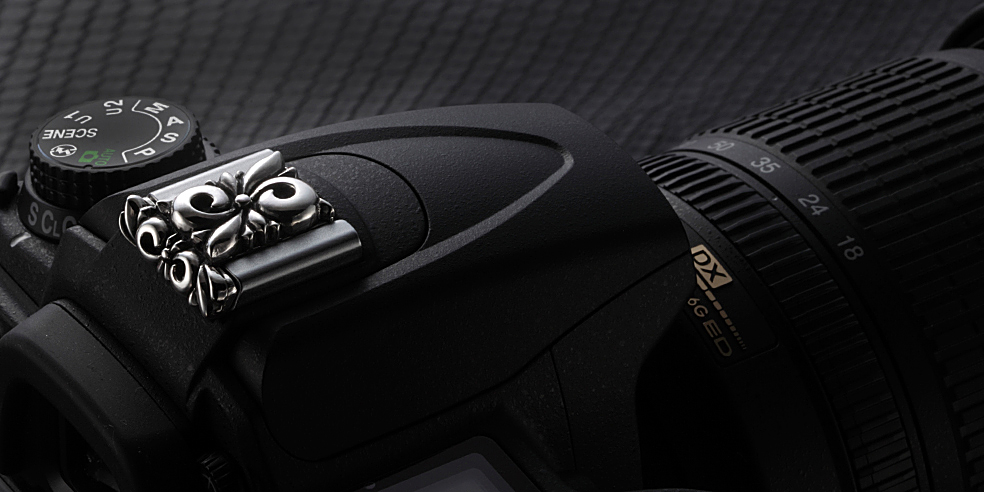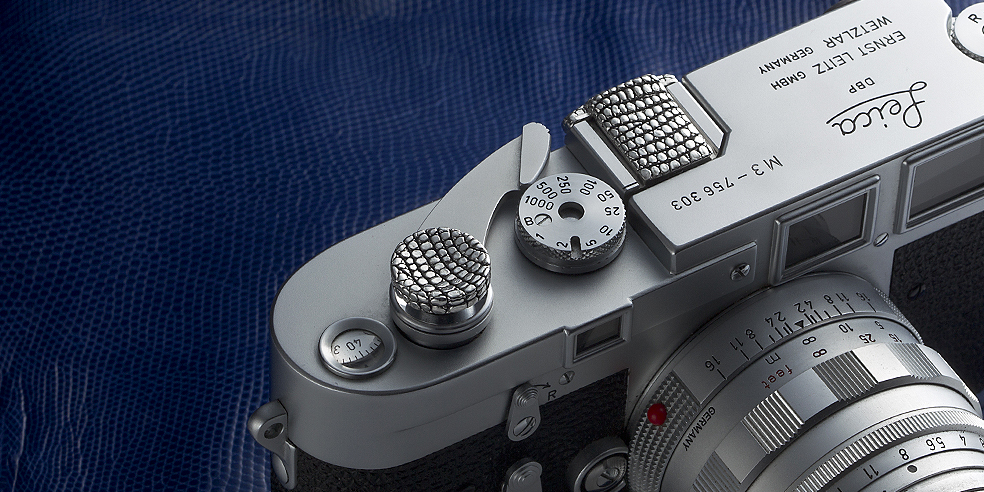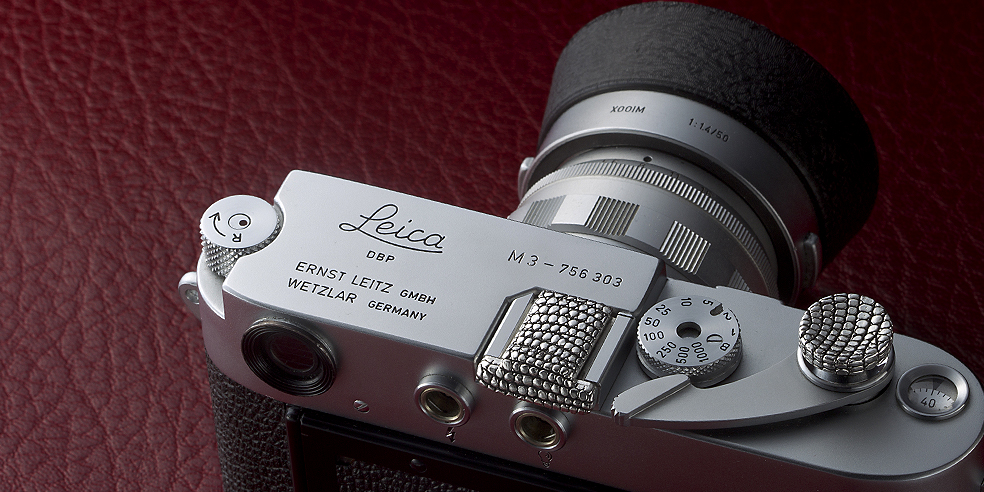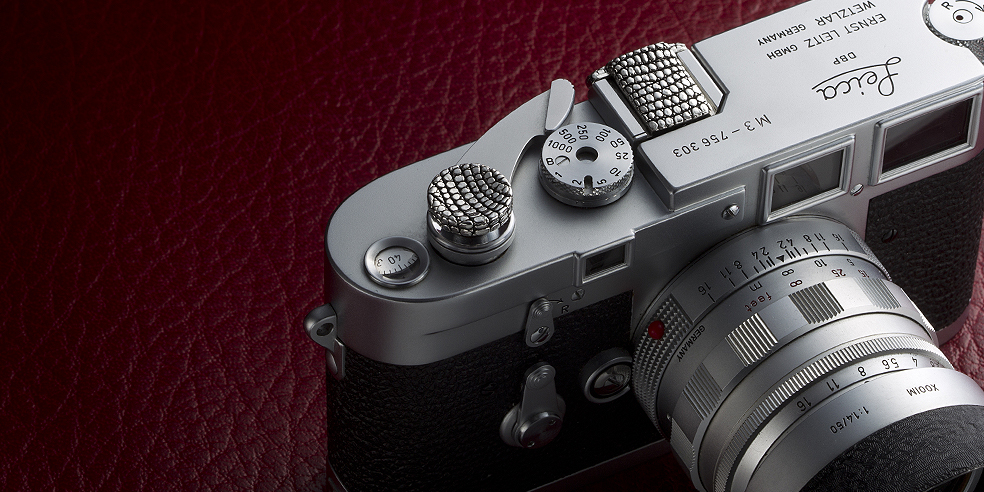 JAY TSUJIMURA TOKYO のジュエリーにご興味のあるお客様、ショップ様は国内外を問わず ご遠慮なくご連絡下さい。
e-mail :
info@shopjay.com


International Customer
Welcome to JAY TSUJIMURA's online shop.
We do ship INTERNATIONALLY!! :o)
We are using EMS and Paypal, in order to exchange safely.
Please feel free to contact us if you have any questions about our products.
We are looking forward to hear from you :o)

e-mail : info@shopjay.com



正規取扱店
MapCamera / マップカメラ

Retailer in Hong Kong(正規取扱店)
Fotopia Gallery & Camera Equipment

Room 505, 5/F,The Leader Commercial Building,
54-56 Hillwood Road,
Tsim Sha Tsui HONG KONG
Tel:+852-34865092
URL :
http://www.fotopia.com.hk
Retailer in UK
Fast Aperture